With only three months left in the year, it's crunch time for many people. If you're facing deadlines, piling workloads, and perhaps even a thesis submission date, we've got your back!
There are over 25 workshops on next month to help you get past any sticking points, boost your productivity, and find the inspiration to keep on trucking. We also have a Write-Away Day on 28 October where you can enjoy quiet writing time at the beach, with catered meals and experts on hand (apply by 21 Oct if you'd like to join).
Here's a full round-up of what's on in October. Click any title to book; and as always, you can browse our full workshop listings via elab.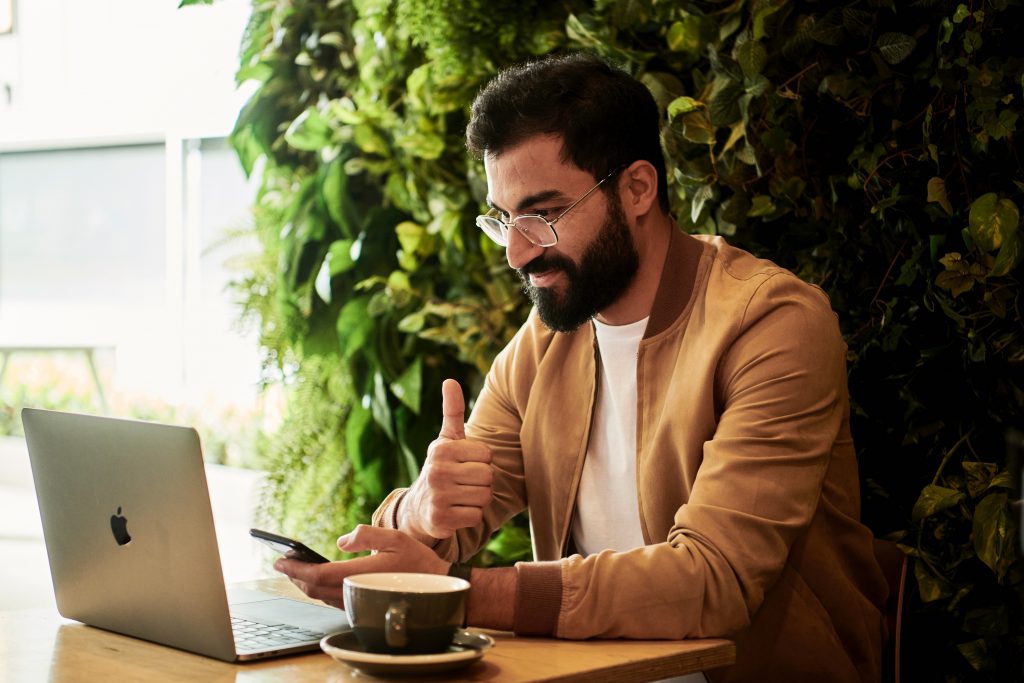 ---
What?
Where?
When?
Introduction to Thesis Formatting
This workshop provides an introductory to MS Word for academic writing. Learn formatting, editing and file management skills – tailored to answer your questions and clear up your confusion. A great lead into the Thesis Formatting workshop.
City campus
Saturday 1 October, 9:00am – 12:00pm
Bringing in Past Research
Discusses writing strategies and reasons for bringing in past research to support your own arguments. Participants will practice precise language that changes the extent to which you may agree or disagree with the views of others.
Online
Monday 3 October, 12:00pm – 2:00pm
Publishing your Research
This Library workshop will help you find suitable publications for your research. Assoc. Prof. Boon-Chong Seet, Head of Electrical & Electronic Engineering Dept, will share his experiences and advice. We will look at tools available to assess and select journals or other avenues for publishing.
Online
Tuesday 4 October, 10:00am – 11:30am
Presentation Skills for your Doctoral Oral Examination
This workshop is designed for students who are preparing for their oral examination. It will cover the principles of presentation skills, with a particular focus on the unique requirements of the oral exam presentation.
City campus
Tuesday 4 October, 1:00pm – 3:00pm
Thesis Writing: Literature Reviews
An overview of the structure of literature reviews within a thesis. Identifies typical functions and distinctive features of this section in relation to the whole research project. Participants analyse, discuss and relate text examples to their own writing. Systematic reviews are not covered.
Online
Tuesday 4 October, 5:30pm – 7:30pm
and
Wednesday 26 October, 12:00pm – 2:00pm
Thesis Writing: Conclusions
An overview of the structure of a Conclusion section of a thesis. Identifies typical functions and distinctive features of this section in relation to the whole research project. Participants analyse and discuss text examples and relate these to their own writing.
Online
Thursday 6 October, 12:00pm – 2:00pm
EndNote for Researchers
A Library workshop for postgraduate students and staff members. Learn to use EndNote software for storing, organising and citing your research literature. Knowledge of the referencing style you use (e.g. APA) is essential.
Online
Thursday 6 October, 2:00pm – 3:30pm
Interviewing Skills for Qualitative Researchers
This workshop aims to help researchers decide when interviews are suitable as a data gathering tool. It will look at the aim of interviews, what research questions they can answer and what they can't.
Online
Thursday 6 October, 5:00pm – 7:00pm
Analysing Qualitative Data
This workshop provides a focused introduction to qualitative data analysis, and will cover the key stages in theprocess such as data preparation, coding, and identifying patterns in your data.
City campus
Friday 7 October, 9:30am – 12:30pm
and
Friday 28 October,
9:30am – 12:30pm
What Funding is Available and How Can I Apply?
This workshop will show you how to search for and find various scholarship and research funding avenues. There are different sources of funding for every postgraduate course and for every type of candidate.
Online
Friday 7 October, 1:00pm – 2:00pm
Thesis Writing: Discussions
An overview of the structure of discussion sections within a thesis. Identifies typical functions and distinctive features of this section in relation to the whole research project. Participants analyse and discuss text examples and relate these to their own writing.
Online
Monday 10 October, 12:00pm – 2:00pm
and
Wednesday 26 October,
5:30pm – 7:30pm
Research Impact
This Library workshop discusses what research impact is, the importance of impact planning in your research journey and how you might contribute to the research community and society. The workshop also introduces metrics and the various citation analysis tools used for measuring research impact.
Online
Wednesday 12 October, 3:00pm – 4:30pm
LaTeX Follow-up Workshop
This Library workshop is a follow-up to LaTeX in Ninety Minutes. Students need have completed the tasks set in the first workshop. It will introduce more complex techniques for thesis formatting, table formatting, and creating graphics.
City campus
Thursday 13 October, 11:00am – 12:30pm
Tools for Editing your Writing
Introduces ProWritingAid as a tool for editing. Focuses on using statistics to examine draft writing. These statistics are related to choices about paragraph structure, and where to condense your writing or elaborate. Participants will have time to use the tool to edit their own work.
Online
Thursday 13 October, 5:30pm – 7:30pm
Statistical Testing for Beginners
This course will introduce participants to the basics of quantitative data analysis. Course content will include t-tests, ANOVA, correlation, and non-parametric statistics such as chi-square and Mann-Whitney.
City campus
Friday 14 October, 9:30am – 4:00pm
Connecting your Research
Explores how writers use language to connect to both past and future research. Participants will have time to analyse examples relevant to them and practice using common language patterns to clearly show readers how new research fits in to the wider field.
Online
Tuesday 18 October, 5:30pm – 7:30pm
Thesis Writing: Claiming Significance
Explores different ways to claim significance for your research and language you can use to make this clear for your reader. Participants will be guided to talk and write about their own research contribution, including what matters and who cares.
City campus
Wednesday 19 October, 12:00pm – 2:00pm
Your Thesis and Copyright for Postgraduate Students
We will cover the fundamentals of copyright and IP law and how it applies to postgraduate research, including how to use third party resources, how to go about finding open source alternatives, and how to protect your own work.
City campus
Wednesday 19 October, 2:00pm – 3:00pm
Postgrad Students Wellness Toolkit session
This is one of the monthly sessions available to enable you to build your own "wellness toolkit" to enhance resilience and wellbeing. Face to face and online attendance options are available.
Online
Wednesday 19 October, 2:00pm – 3:30pm
Presentation Skills for your Confirmation of Candidature (PGR9)
This workshop is designed for students who are preparing for their PGR9 presentation. It will cover the principles of presentation skills, with a particular focus on the unique requirements of the PGR9 presentation.
City campus
Thursday 20 October, 10:00am – 12:00pm
Thesis Writing: Introductions
An overview of the structure of an Introduction section of a thesis. Identifies typical functions and distinctive features of this section in relation to the whole research project. Participants analyse and discuss text examples and relate these to their own writing.
Online
Thursday 20 October, 12:00pm – 2:00pm
Mapping the Research Path
This workshop builds on the doctoral induction and overviews the doctoral research journey and the planning that you need to do as well as the processes to be followed. There will be an opportunity to discuss some of the challenges that may arise during your doctoral journey.
Online
Thursday 27 October, 1:00pm – 2:30pm
Ethical Principles in the Design of Your Research
The goal of this workshop is to enable researchers to understand the ethical aspects of researching. This workshop is intended for Pre-EA1, and should be attended before the Fine Tuning your Ethics Application Draft workshop.
City campus
Monday 31 October, 1:00pm – 3:00pm