Welcome!
Thesislink is a research blog that offers you information, commentaries and suggestions as well as the opportunity to connect with other researchers and discover their stories and experiences. Thesislink is based at Auckland University of Technology (AUT) in New Zealand, but we welcome readers from all over the world.
You may want to write an article, put out a call for research participants for your own research, or advertise upcoming events. If you do then send us the information! See our 'Submit' page for details.
Subscribe today and receive our posts; we will notify you by email when a new one arrives. You can also follow us on Twitter or Facebook!
Submit
Thesislink welcomes submissions from postgraduate research students and staff members at AUT. If you're not at AUT but you have a great idea to tell us about, please do!
Your post may be about an upcoming event, a call for participants, a research methodology you're learning about, a resource that researchers should be aware of, or a reflection of your experiences as a researcher. All ideas are welcome.
You can submit a full post or a germ of an idea; we can help you to bring it to fruition. Written submissions should be between 200 – 1200 words in length. Any images should be your own, or licenced for non-commercial use under a Creative Commons licence. Send your contribution to the editor at anaise.irvine@aut.ac.nz.
While we welcome any and all submissions, please note that not all submissions will be published. If it is published, your submission may be edited to fit the tone, style, and length requirements of the blog.
Meet the team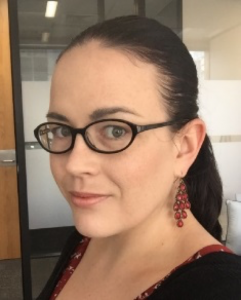 Anaise Irvine is the Editor of Thesislink. She has a research background in science and narrative. Her PhD research analyses how contemporary films and novels represent genetic technology as a social justice issue. She has previously researched fictional representations of evolution and quantum mechanics. She has taught such diverse texts as Blade Runner and Bridget Jones's Diary, and her most obscure skill is being able to turn novels into phylogenetic trees!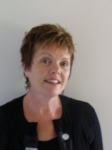 Associate Professor Jennie Billot is Thesislink's founder and continues to run the Thesislink team. Jennie has significant experience in qualitative methodologies and is proficient in a range of research methods which she shares with research students and academic staff. As well as publishing on the theory and practice of educational leadership, she has researched academic identity in higher education, researcher capacity and capability building, postgraduate supervision, and developing research communities.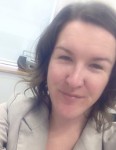 Annalise is the Postgraduate Coordinator (Events) at AUT's University Postgraduate Centre who assists with the Thesislink blog. Annalise coordinates events for postgraduate students such as Mix & Mingles, Writers' Retreats. She is currently working on the 2016 Postgraduate Research Symposium. She has a passion for food, travel, and helping students.
Julia Hallas contributes to Thesislink posts in the hope of overcoming her procrastination and worry about completing the PhD so that she can develop some sound research skills. She enjoyed worked with Jennie Billot on Thesislink's inception and continues her role as advisor to the team. Julia is a Teaching Consultant at the Centre for Learning and Teaching.