Author: Professor Marion Jones
We have come through 2013 with many postgraduate students completing their studies successfully, making a significant contribution to knowledge in their areas of practice and have the applause as they walk across the stage for graduation. Congratulations on your achievement.
Others of the postgraduate community of practice have to remember to take some rest and relaxation and then be reenergised and motivated to continue their study and research development. Rountree and Laing (1996) many years ago said that all topics are interesting and it is difficult to research just one aspect of a topic, as we want to do it all! What they say is so true and we need to decide what we undertake is manageable, contributes to our discipline / topic area and is clearly explained in context why you are just researching one aspect of a broad topic. So how do you reignite your passion and motivation for on-going research study over the summer while you look forward to sun, swimming and fun? How do you stop procrastinating?
Much has been written on this but does it work?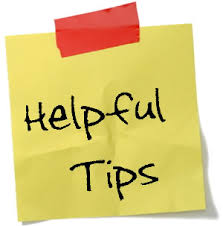 Tips for moving forward:
Know you have a good topic – believe it
Know you have great supervisors – keep in regular contact
Have a quiet place that instils thinking and creativity
Put aside the time
Be open about your goal to complete – share this with others so you know they will enquire about your progress next time they see you
Have a realistic timeline and keep to it
Be your own motivational coach- talk to yourself about meeting your daily aims
Plan manageable chunks – set your timer so you have breaks
Reward yourself for finishing sections – relax, go out with friends, go to the gym
Have something to look forward to – a trip, new job etc.
Manage your work environment – organise your office and desk so you save time trying to find that key note or article
Identify what distracts you and remove it
Organise your work plan in advance – finish one day's work, take note of what is still to be done, perhaps tape your thoughts which will take you to the next day's / time of work – this saves time in the end
Read other theses/ dissertations
Don't isolate yourself- organise a time to meet with a fellow student / friend
Be passionate about completing
Many of us complete the journey successfully so the tips work. Find the ones that work for you and perhaps you can add them to this blog to help others. Work well, be successful and ask for help.
Reference: Rountree, K., & Laing, T. (1996). Writing by Degrees – A guide to writing theses and research papers. Addison Wesley Longman. NZ
Miller, A. (2007). The Dissertation Coach. www.thedissertationcoach.com