The Organisation for Vine and Wine is offering targeted research grants this year for postgraduate students to conduct research in a range of fields relating to wine.  Grants are provided for projects of between 6-15 months.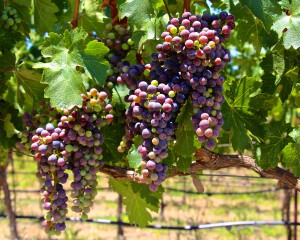 The topics for this year are:
In viticulture
Studies on resources and water balance in the wine sector (E.g. water footprinting).
Trunk Diseases.
Management and use of wine by-products.
Climate change and vineyard management to control the grape's sugar content.
In oenology
The use of non-Saccharomyces yeasts in winemaking
Oenological tannins: scope, objectives and consequences in wine
New alternative products for stabilization and storage of wine
Nanotechnology in winemaking
In economy
The role of standards and private standards in the organisation of the field of table grapes
"Health and nutritional" labelling: State policies implemented, effectiveness of labelling policies with regard to public health, readability of labels by consumers
Analysis of the cost production in the wine sector
In Safety and Health
The effects of wine consumption on degenerative diseases
Changes in consumer behaviour
Find more details here. Contact Jean-Claude Ruf (jruf@oiv.int), Scientific Coordinator at the International Organisation of Vine and Wine in France, to apply. Applications close 9th September 2015.