How's this for a happy bunch of post-grads?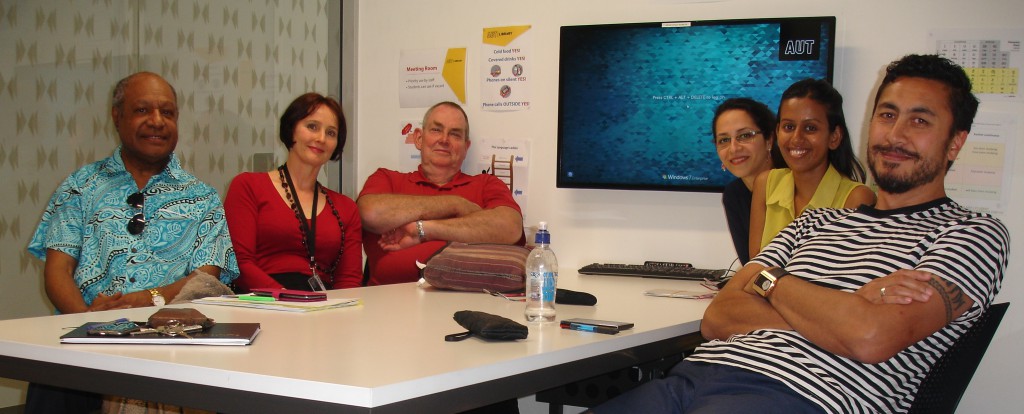 'The Club' doctoral group has now been running out South for almost two years. Here is a photo of that last meeting for 2015. One of the students had just finished practicing their PGR9 and another had just told us all how great it felt to finally hand in their thesis.
Doctoral groups are a great way to make friends, share tips and develop presentation skills in a supportive environment.
If you are a doctoral student who studies at AUT South (or lives out South) you are welcome to join the group. We meet once a month. For more information email Kathryn.Owler@aut.ac.nz
See The Club in action in this previous video post.