I've been involved with the 3 Minute Thesis competition for many years; first as a competitor and finalist, and now as a promoter and score-keeper. Quite often, at the end of a round of competition, the judges will say something along the lines of: this will be a very tough choice!
It's a common sentiment to hear from competition judges. Ever since our TVs were infested with Idol / Talent / X Factor type shows, it's become a well-worn cliche. There were so many great competitors! You're all winners!
Well at the 3 Minute Thesis heats this week, it wasn't just a cliche. One of the judges leaned over to me at one point with a look of genuine dismay, and whispered: "How the heck are we supposed to choose just a few finalists?!"
It seemed like this year, something clicked. The overall standard of the entrants in the 3MT heats was excellent. I don't know whether there's a secret performance-enhancing ingredient in the water here lately, but the quality of presentations was phenomenal.
I sat with the judges as they scored, tallied, and deliberated. Obviously, I can't tell you anything specific about their decisions; but I can tell you (with their blessing) that they were genuinely impressed, enthralled, and moved by this years' entrants. Not just the finalists, either. Even those who won't progress to the finals spoke confidently, communicated their research clearly, designed simple yet relevant slides, and conveyed a great enthusiasm for their topics.
"The storytelling was very engaging and I felt like I was taken on a journey," said one judge. "This engendered both an intellectual and emotional response in me."
"The topics were very very interesting," said another judge.
In other words, if you competed: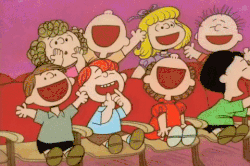 The AUT finals for both Masters and doctoral competitions will take place on Friday 18 August from 3pm in WG308. Entrants will be notified very soon of whether they've made the finals.
If you're not a finalist, please don't take it as a negative. With so many entrants and so few spots in the finals, even some very talented competitors will not get through. Please enter again next year if you are still enrolled, and take your dynamite presentation skills to conferences and symposia in the meantime. As one judge said, "with the high standard of presentations that we have experienced in the preliminary rounds, the contestants can feel confident in presenting in other locations."
This year's 3MT heats have proved that there is a lot of talent in the PG community here at AUT, and we should share our skills with the world!