Earlier this month, a group of AUT thesis writers came together at Vaughan Park in Long Bay to indulge in a concentrated period of writing, thinking, and discussion. In a beautiful spot right on the beach, the writers took a 3-night break from all their usual responsibilities to focus exclusively on writing.
The retreat was facilitated by Associate Professor Jennie Billot of the Graduate Research School and Dr Julie Trafford of Learning Support Services. They led workshops, helped participants to set goals for the retreat, and were available throughout quiet writing times to answer questions and provide assistance.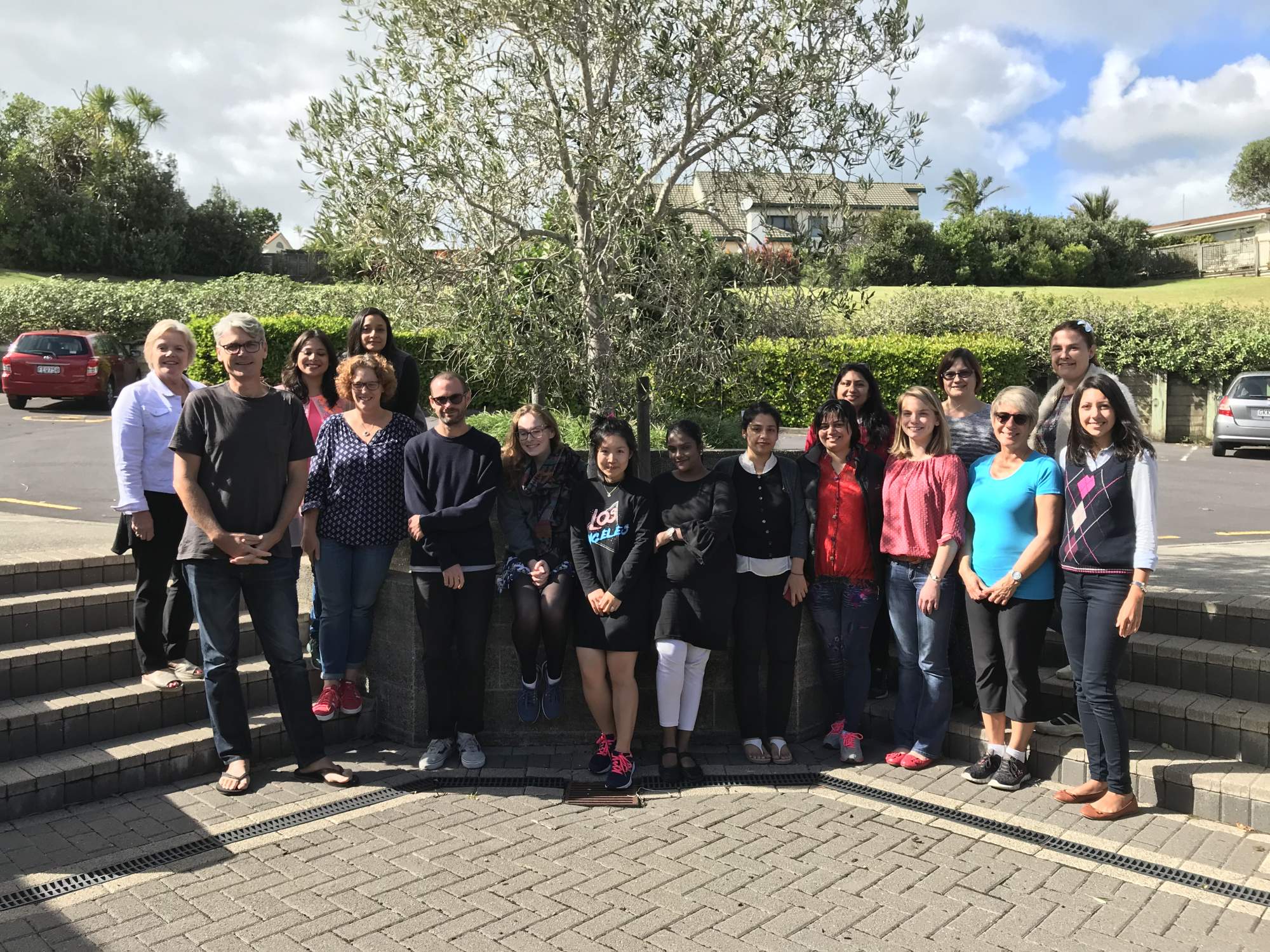 Check out what the attendees thought of the retreat:
"The solitude has given me so much clarity in my thinking… I have now got a momentum built up and some clear next steps to take away. The retreat is such a supportive and safe learning environment where we get to open up about our experiences and struggles, as well as hear from others about their journeys." – Jenny Nguyen
"I am extremely indebted for this opportunity to be able to attend the Writer's Retreat. I needed the time to gather my thoughts, write and complete a difficult chapter in my PhD. I don't think I could have gotten past this head block if I wasn't in that peaceful surrounding, and had ME time to think and write. It was a truly transformative experience for me. I came to many realisations about my research but more importantly, about myself." – Marian Makkar
"This was my first writer's retreat – I wasn't sure what to expect and was anxious about how much I would achieve while I was there, but right from the outset Jennie and Julie, with their wealth of experience and warm, professional approach, fostered a wonderfully supportive and inclusive group atmosphere. Early on, it became clear that I wasn't alone with my writing and only had to ask them if I became 'stuck.'" – Elena de Roo
"This writing retreat went beyond the agenda of finding focused time and space to work on my research. An added bonus was the insightful discussions with the facilitators." – Meenal Rai
"The Writers' Retreat was a great opportunity to have a quiet and focused time dedicated to writing. It was also a great opportunity to meet other researchers in a supportive environment who are all committed to the same goal. The retreat gave me a chance to meet with excellent facilitators, attend useful group sessions and work in a very beautiful and peaceful setting." – Yasmine Elmahdy
"In the past few days, I have connected more with my ideas and work than I ever have. I definitely feel like I had that 'a-ha!' moment, more than once! I achieved things which I didn't even know were holding me back until I attended the retreat. I now feel like I have the tools (and confidence in myself) to overcome obstacles in my writing – I've honestly never felt so confident and passionate in my own ideas." – Katy Metcalf
The next Postgraduate Writers' Retreat will take place from Monday 6 – Thursday 9 November 2018. Applications are due by 15 September. Contact the Graduate Research School (grs@aut.ac.nz) for an application form.