If you're thinking about writing for publication, you're probably full of questions. Which journals should I target? How should I write for the best chance of being published? How long will this all take? Who should I talk to? Where the heck do I start?
Next week, you can get some ideas directly from an academic publisher at a workshop called 'Getting Published as an Early Career Researcher.' It's organised by Wiley, a long-standing academic publishing company. It will be held at the University of Auckland, but it's open to AUT researchers (both staff and postgraduate students).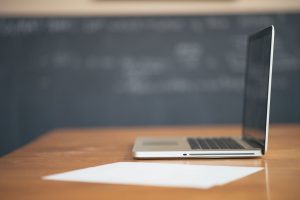 This event features a panel of prominent journal editors, publishing experts and research publishing professionals. Together, the speakers will provide valuable insight from their different perspectives in the world of research publishing and give you the information they wish they'd known as an Early Career Researcher.
Date: Tuesday 10 July 2018
Time: 9:45am – 12:30pm
Location: Room 346, Building 201 (Human Sciences), University of Auckland
To find out more or to register your seat, visit http://news.wiley.com/aukuniday. Places are limited, so register quickly if you do want to attend.