On November 4-7 2019, twenty AUT research students attended the Graduate Research School Postgraduate Writers' Retreat at Vaughan Park in Long Bay.
They strolled the beach, attended workshops, had one-on-one support from writing experts, and churned out pages of new work.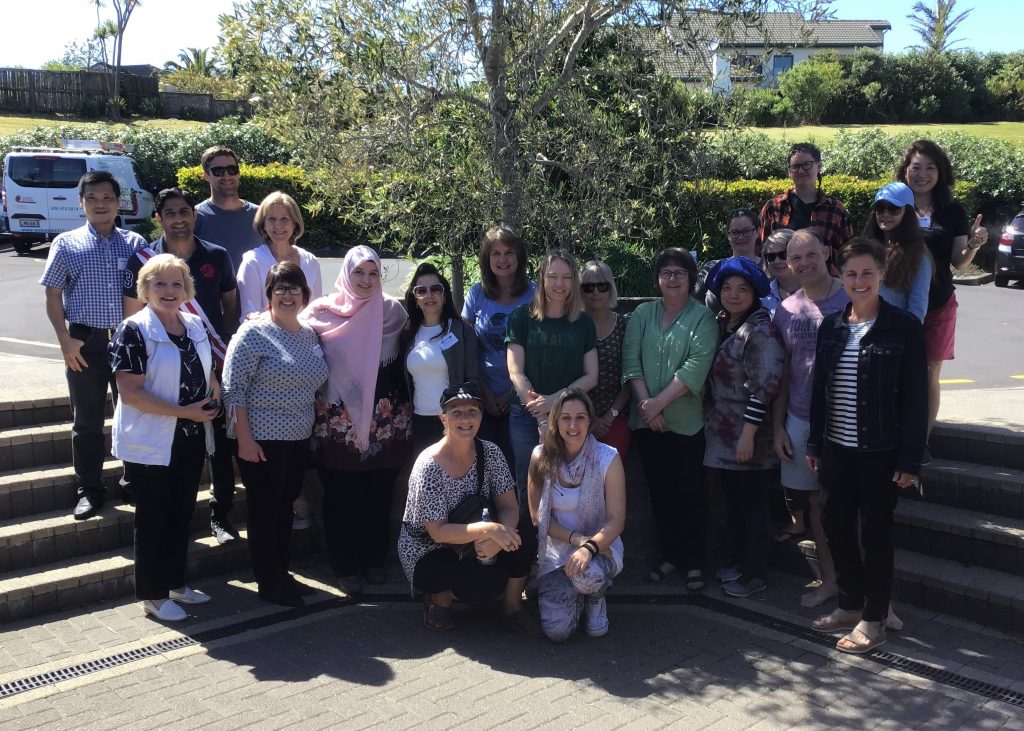 Here's what the November attendees said about the retreat:
The retreat was instrumental in my progress. We learned really good strategies on writing. Most importantly, as an international student who has surrounded myself only with studies due to the pressures of PhD, this experience was monumental for my mental health as well.

Negin
It is not just a chance of having time and space free from any other disturbance. It is also a chance for us to have discussion and feedback from peers, and sharing and learning from each other. The optional workshops and individual sessions came just the right time for me.

Tina
Thank you so very much to yourself and your team for putting on the writers retreat. It was an incredible experience, with so much new learning, productivity and practical strategies to help keep my momentum to continue writing up my thesis.

Laura
As a parent and a full-time employee, it was great to be able to focus on writing only. The workshops and individual sessions with the learning advisors were very helpful, too. The location, weather and food was excellent.

Arno
I've enjoyed the time at the retreat very much. I just submitted one paper to a journal and that is the result! Thank you very much for your support during the time at the retreat. I wish I could apply again!

Le Vinh
I had not predicted the loneliness of being in the thesis writing 'bubble' when I started on my doctoral pathway. I have left this retreat with new friends who understand this sense of isolation, together we know we can reach out to each other when it all gets too much and day to day life gets in the way. Thank you AUT for providing this amazing opportunity.

Sarah
The writer's retreat was a breath of fresh air, both literally and figuratively. Support from the facilitators and other participants helped me gain clarity. Since returning, my writing has been clearer and more focused.

Angela
The writing retreat was really worthwhile. Great to have the time and space to focus. Loved the supportive nature of others who attended.

Terry Dobbs
The dates for next years' GRS Writers Retreats are:
20-23 April 2020
7-10 September 2020
2-5 November 2020
The best time to attend a writers retreat is when you're in the final writing-up phase of your research. Applications from students in the later stages of their programmes are prioritised here at AUT. However, you can also apply at other times if you like.
Keep an eye on Thesislink and your GRS e-newsletter next year for application forms and more details.