Earlier this week we heard from Marianne Carroll, AUT's 3MT Masters winner who went on to win the National finals. Well there's more good news from our 3MT winners – AUT's doctoral winner Megan Burfoot has now made the finals for the entire Asia-Pacific region!
Megan's 3MT presentation describes her work designing and testing a novel automated rotating louvre system to improve the acoustics in classroom environments. The 3MT Asia-Pacific judges have named her one of the 8 finalists, and one of only 2 from New Zealand.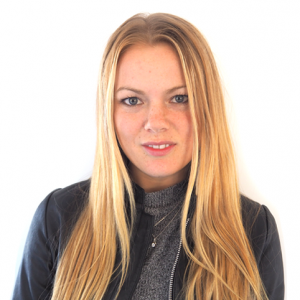 This is a remarkable achievement, especially considering that each of the over 50 entrants in the Asia-Pacific competition was the top performer from their home university. This honour confirms Megan as one of the best doctoral research communicators in the region. It's also the second year running that AUT's 3MT doctoral winner has made the final round of the Asia-Pacific 3MT event.
You can register here to take part in the online finals event on 1 October. At that event, competitor's presentations will be screened and audience members can submit questions about the competitors' research. Then, an overall winner will be announced. Best of luck Megan!