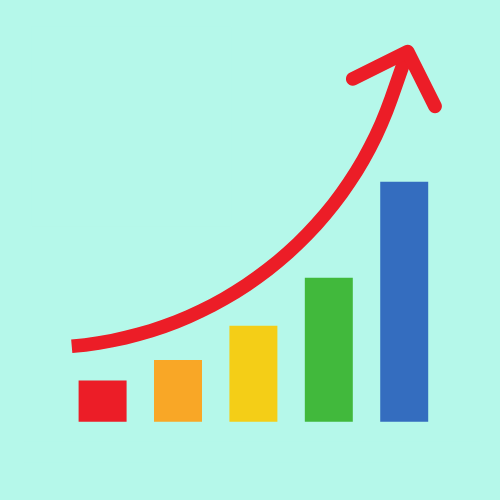 You know how financial advisors always claim that you should start saving at a young age? It's easier said than done, but their theory is solid.
Any savings account that involves compound interest (paying interest on the principal AND the previously accumulated interest) will grow in an exponential way – so the earnings start small early on, but become really phenomenal a few decades down the road.
The same goes for certain types of research training. Start it late? There's not much point. But start it early? Ka-CHING!
So which skills should you build early on in your research journey?
---
Understanding ethical requirements
As a rule of thumb, anyone doing research involving people or animals will need ethical approval. This is typically one of the first things you need to take care of in a research project — for doctoral students, it often goes hand-in-hand with the PGR9 confirmation of candidature in the first year. It's also something that is crucial to understand early, because it impacts your entire project.
If you learn about ethical requirements early, you can save a lot of time in your project design and when doing the actual ethics paperwork. But if you don't invest that time learning about ethical requirements, the risks are enormous. Data collected without ethical approval (or outside the bounds of ethical approval) can be deemed unusable. Don't risk having to redo months or years of work. Get it right the first time!
See our AUT Ethics Committee's website for more info, and check out their workshops on eLab.
---
Software skills
Almost every researcher will use some form of software during the course of their project – whether it's citation management software (EndNote, Zotero, Mendeley); data analysis software (NVivo, SPSS, R); software for writing up (Word, LaTeX); or something unique to your field.
Getting to grips with the features of your chosen software early can pay dividends throughout your whole project and beyond. Learning the best way to use your software will enable you to input your data correctly and avoid the old pitfall of 'garbage in, garbage out.' It can also be a huge time-saver to learn about the advanced features of the software so you know exactly where you can automate parts of your work, if possible.
AUT research students can access free workshops on NVivo, SPSS, and EndNote. Check eLab for details.
---
Formatting your documents
Although the vast majority of researchers are very familiar with word processing software (Microsoft Word, for many of us) we've often never trained in it formally. The longer our documents get, the more complex they can be. When setting out to write a 40,000 – 100,000 word thesis, it's helpful to take a little time to learn how to properly format a document of that length. Sounds simple, but correct formatting can save you heaps of time later when you're working intensively in that one document and need to navigate through screeds of text.
We have three workshops on thesis formatting: 'Introduction to Thesis Formatting' for newbies, 'Thesis Formatting' for more advanced skills, and 'Troubleshoot your Thesis Formatting' for those starting to work on chapters.
---
Searching & citing literature
You'll search for, and cite, literature throughout the thesis-writing process, but particularly in that early literature review stage.
Solid literature searching skills will enable you to find the right sources without spending too much time digging; and will equip you to stay up-to-date throughout your entire research process. Similarly, good citation skills will help you to set responsible habits and get your citations in order while drafting, without the painful task of correcting them as you finalise your thesis (by which time, there can be hundreds of 'em).
The AUT Library runs lots of workshops on literature searching, including advanced skills for postgraduates and using specific databases like Scopus, Web of Science, and Google Scholar. They also offer training and resources on APA referencing.
---
Check out our Researcher Development Planner for an overview of all the workshops and resources that might be useful to you at different stages in your research.