This is the second post in our series introducing you to the teams behind the scenes at GRS, focussing on the Policy and Progressions team.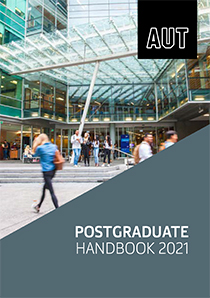 As the name of the team suggests, Policy and Progressions have two areas of responsibility. The Policy branch of the portfolio involves the development and review of all postgraduate research protocols, as well as the Postgraduate Handbook. All protocols are reviewed every two years for currency and accuracy to ensure that processes are effectively and adequately managed. From the beginning of 2021 the Postgraduate Handbook became an online-only document, which means that it can be updated and amended as and when changes occur. When such changes are made we publicise this through our newsletter, as well as advising Faculty Postgraduate offices, who will pass the information on to everyone who needs to know. However, it is important to note that large changes that directly impact student processes will only be implemented at the start of the year.
The Progressions branch of the portfolio is responsible for doctoral and Master of Philosophy enquiries, admissions, enrolments, student records and reporting all the way through each student's journey until they submit for examination (at which point we hand over to the examinations team). The Progressions team assist doctoral and MPhil students with processing of enrolments, and maintaining student records, which includes issuing offers of place, processing of enrolments, progress reports, extension, leave of absence and other variations of candidature, confirmation of candidature and graduation requirements. Progressions team members liaise with other university support departments such as the Scholarships Office, Fees Management team, Student Hub, and Graduation team as well as Faculty postgraduate offices to facilitate smooth transitions through each milestone of student postgraduate research.
The Policy and Progressions team consists of four members. Lisa leads the Progressions team and covers the Policy aspect of the team's work. There are three Coordinators in the Progressions team, each with different faculty specialisms, you will almost certainly have heard from them if you are a research student at AUT. They will be with you all the way until you submit your thesis, at which point the Examinations team takes over. More about them next time…