Kia ora Postgraduate Research Students,
As the year draws to a close, I hope you are keeping well and looking forward to a break. This year has been difficult for many of us, but with the summer holidays now in sight, we can reflect on how we have found ways to overcome another year of challenges.
Aotearoa/New Zealand is now in the new 'traffic light' system for managing COVID-19. This will give us some flexibility with regard to how we can operate now that vaccination rates are high enough (in most regions) to offer increased protection against future outbreaks.
This update provides some guidance around how postgraduate research can operate under the 'red light' setting, as well as some other general notices and reminders:
---
Access to campus under the 'traffic light' system
New Zealand has moved into the new 'traffic light' COVID-19 Protection Framework on Friday December 3. The Auckland region will start on the 'red light' setting, under which people are advised to work from home where possible. Access to many physical services and locations, including at AUT, will be conditional upon vaccination.
Under red light settings, you will need your 'My Vaccine Pass' to access AUT campuses (exceptions will be made for people with a medical exemption that has been approved by the Ministry of Health).
In the first instance, from today you will need to carry your My Vaccine Pass on you (either in hard copy or digital format). In order to access campus from 10 January, you will also need to register your My Vaccine Pass with AUT. AUT will hold your vaccination status in Arion, the same secure system used to hold your personal identification (such as your academic records, passport or other identity information). Further detail on registering your vaccine pass will be available soon.
Students will be able to access libraries, study spaces and Tech Central, and will be guided by on-campus concierge services. Because it is still possible to catch and transmit COVID-19 when fully vaccinated, physical distancing of one metre should be maintained wherever possible and face coverings should be worn indoors. When on campus, use the NZ COVID-19 Tracer App (with Bluetooth on) and connect your phone to AUT Wi-Fi. This will be hugely helpful with contact tracing if there is a case on campus.
We recommend that research students continue to use the online campus access form when you need to access your usual workspace. To date AUT has processed around 500 access to campus requests from students – the majority of which have been to allow research students to access labs, clinics, equipment, and workspaces. This option remains open under the traffic light system.
Online resources and services remain available to all students regardless of vaccination status. All students can also access the Student Medical Centres (by appointment).
More details about the requirements for being on campus at the red light setting are available on the AUT COVID-19 Protection Framework Traffic Light System page. You can also find general COVID information at the FAQs for current AUT students page.
---
Take a break this summer closedown period
AUT will be closed for the summer holiday period from Saturday 18 December 2021 to Sunday 9 January 2022. Additionally, most staff will not be working from 15-17 December. We encourage you to take a genuine break during the closedown. It has been a tough year, and we all deserve some rest and relaxation.Supervisors also need their rest, and many will have annual leave booked; so you may like to arrange a low- or no-contact period with your supervisors.
---
International travel in 2022
The New Zealand government has indicated plans for a staged re-opening of borders in 2022. While this is a positive sign that international movement will become easier, it comes with caveats. For those students planning on leaving New Zealand, please be aware of the risk of not being able to re-enter. As the emergence of the Omicron variant has shown, border controls may be subject to change very quickly. For current students wishing to relocate to NZ, we will do all we can to assist. However, we have received advice from Immigration New Zealand that skilled migrants will likely take priority over international students. We are here to help, but we have little influence over Immigration New Zealand systems and processing of visas and approvals to (re)enter NZ. We appreciate your patience.
---
Reminder: Research ethics requirements
AUTEC reminds researchers that data collection involving physical proximity to people is restricted at red level.Public health and hygiene guidelines differ for those who are fully vaccinated and those who are unvaccinated. Researchers will need to check the latest information on the Research Ethics website before proceeding or recommencing with data collection involving physical proximity to others.
If you do need to change your data gathering techniques, this may require an amendment to your original AUTEC approval. Please discuss with your supervisors and seek advice from the AUTEC Secretariat if necessary. You can seek an amendment to your approval using the EA2 form.
---
Reflecting on 2021
After surviving the challenges of 2020, many of us hoped for a new start and an easier ride in 2021. Unfortunately, COVID-19 has extended its influence over us with the Delta variant. Although we didn't get the reprieve we hoped for, we have proved our resilience. The adaptability and determination of our students and supervisors has been truly incredible. If research is a product of our innate human curiosity, then 2021 has proved that human curiosity cannot be extinguished by tough times. Congratulations on surviving the year and continuing to progress your research projects!
Wishing you a safe and happy summer, a Meri Kirihimete (Merry Christmas) me te Hape Nū Ia (and a happy New Year).
Ngā tauwhirotanga o te wā (with kindness and respect),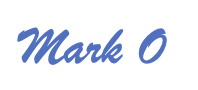 Professor/Ahorangi Mark Orams
Tumuaki, Te Kura Tāura Rangahau/Dean, Graduate Research School
Auckland University of Technology/Te Wānanga Aronui o Tāmaki Makau Rau