Want to amp up your thesis-writing progress before the end of the year? We have a great selection of November workshops, many of which focus on writing the parts of a thesis. Be sure to take advantage before the workshop programme wraps up for 2022.
We also have a Write-Away Day on 25 November where you can enjoy quiet writing time at the beach, with catered meals and experts to help you move forward with your writing.
And of course, the biggest event in our postgraduate calendar is on in November! Come along to the AUT Postgraduate Research Symposium on Thursday 17 November to meet other PG students and learn about the amazing breadth and depth of research happening right here at AUT. Register to attend here.
Read on for a full round-up of the workshops on in November. Click any title to book; and as always, you can browse our full workshop listings via elab.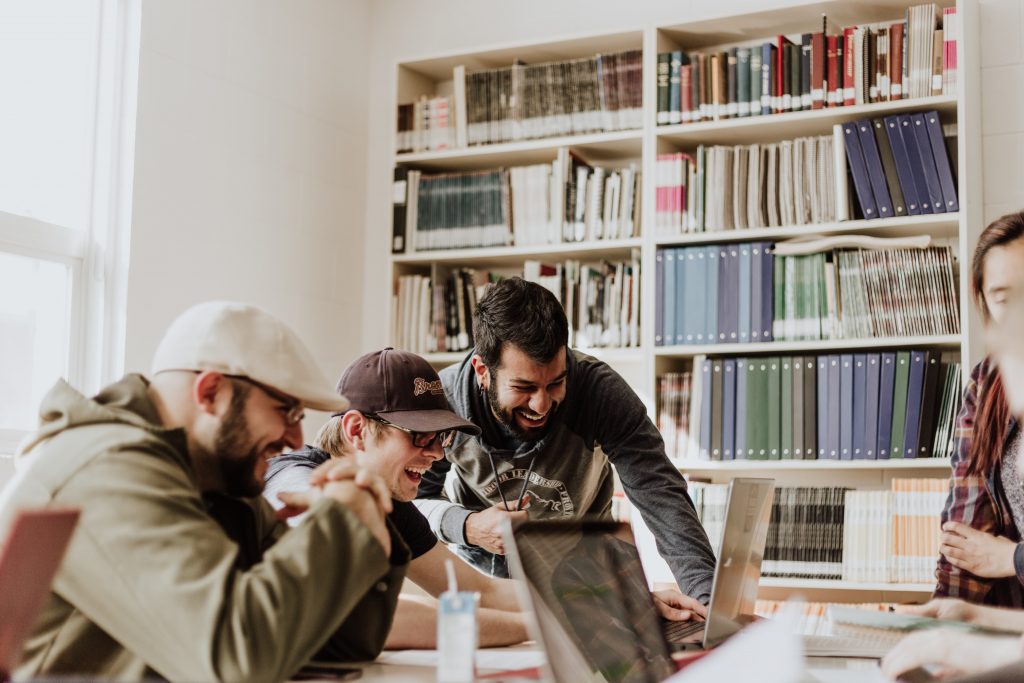 ---
What?
Where?
When?
Thesis Writing: Conclusions
An overview of the structure of a Conclusion section of a thesis. Identifies typical functions and distinctive features of this section in relation to the whole research project. Participants analyse and discuss text examples and relate these to their own writing.
Online
Tue 1 Nov, 5:30 pm – 7:30 pm
Getting Started with Writing
Focuses on strategies to help researchers initially get words on the page and create more structured writing. Participants try freewriting and mapping concepts.
Online
Wed 2 Nov, 12:00 pm – 2:00 pm
Bringing in Literature
Discusses writing strategies and reasons for bringing in past research to support your own arguments. Participants will practice precise language that changes the extent to which you may agree or disagree with the views of others.
Online
Thu 3 Nov, 5:30 pm – 7:30 pm
Writing Up Qualitative Research
This training course covers tips and tricks for managing the process of writing up qualitative research, as well as techniques for getting started and keeping going. A demonstration of the writing process is also provided. There will be guidance on representation of the researcher's voice. Practical ideas for working with NVivo outputs, and effective use of verbatim extracts will also be covered.
City campus
Fri 4 Nov, 9:30 am – 12:30 pm
Thesis Writing: Claiming Significance
Explores different ways to claim significance for your research and language you can use to make this clear for your reader. Participants will be guided to talk and write about their own research contribution, including what matters and who cares.
Online
Mon 7 Nov, 12:00 pm – 2:00 pm
Fine Tuning your Ethics Application Draft
The goal of this workshop is to work through the ethics application form and discuss issues and concerns related to it.
City campus
Wed 9 Nov, 11:00 am – 1:00 pm
Thesis Writing: Literature Reviews
An overview of the structure of literature reviews within a thesis. Identifies typical functions and distinctive features of this section in relation to the whole research project. Participants analyse, discuss and relate text examples to their own writing. Systematic reviews are not covered.
Online
Thu 10 Nov, 5:30 pm – 7:30 pm
Presentation Skills for your Doctoral Oral Examination
This workshop is designed for students who are preparing for their oral examination. It will cover the principles of presentation skills, with a particular focus on the unique requirements of the oral exam presentation.
Online
Fri 11 Nov, 10:00 am – 12:00 pm
Systematically Searching for Health Literature
This Library workshop will take you through the literature searching process: developing a search strategy, searching health databases in a systematic way, and best practices for recording and managing results. Participants will have a chance to practise and ask questions.
Online
Fri 11 Nov, 1:00 pm – 2:30 pm
Thesis Formatting
Enrol in this workshop and find out how you can prevent unnecessary stress at the end of your thesis, when the formatting becomes important. (Must have a good understanding of MS Word or have previously attended the Introduction to Thesis Formatting workshop.)
City campus
Sat 12 Nov, 9:00 am – 2:00 pm
Developing your Research Proposal for your Confirmation of Candidature (PGR9)
Only doctoral students in their provisional admission year should register for this workshop. This session will cover the key elements required for writing your substantive doctoral proposal at AUT: the overall purpose of the research.
Online
Wed 16 Nov, 10:00 am – 12:00 pm
Postgrad Students Wellness Toolkit
This is one of the monthly sessions available to enable you to build your own "wellness toolkit" to enhance resilience and wellbeing. Face to face and online attendance options are available.
City campus and online
Wed 16 Nov, 2:00 pm – 3:30 pm
Trouble-shoot your Thesis Formatting
Specifically designed for starting a chapter of the dissertation/thesis and experiencing problems with formatting etc. Bring your work along and get hands-on assistance.
City campus
Sat 19 Nov, 9:00 am – 1:00 pm