Attention doctoral students! Would you like to…
expand your international network? 
have exceptional doctoral experiences? 
learn different technological tools for academic/research practice? 
If so, then you may like to participate in 23 Things International, a programme running across multiple universities worldwide that introduces researchers to new 'Things' each week.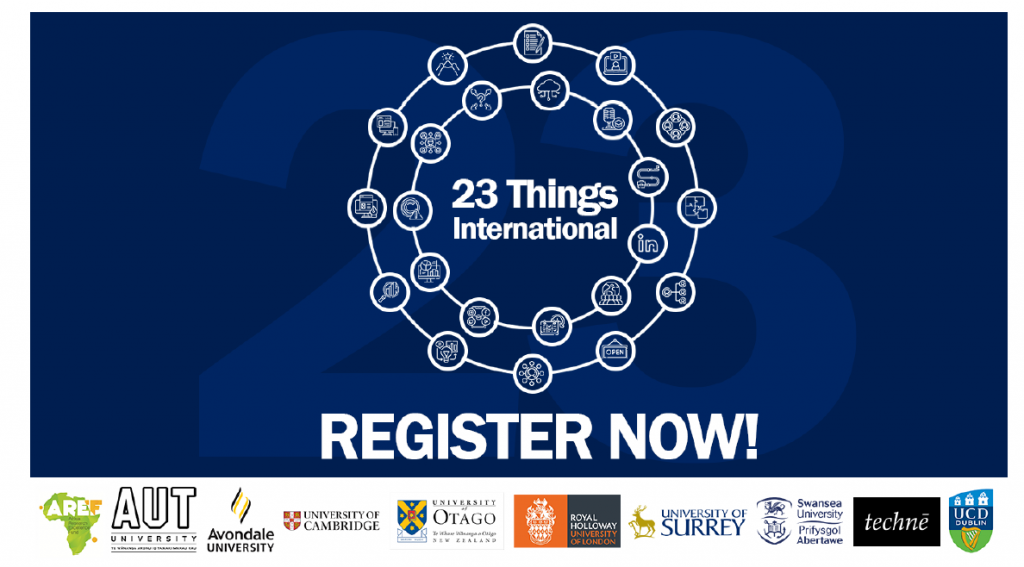 Overview of the programme: The course consists of 23 'Things', each of which is a useful tool or technique that you may not have encountered before, or may want to develop further. The 23 Things team will release a blog post each week with two new Things (plus a couple of break weeks), so you can work through them to a simple regular timetable, or at your own pace. Most of the Things invite you to complete a short task to trial or reflect on the tools. By the end of the course you will have your own professional website and profile, as well as hands-on experience with the tools discussed. Expect to spend about an hour a week reading the blog and completing the basic tasks – but of course you can explore further at your own pace.
For enquiries, please contact Dr Kwong Nui Sim of the International College of Management Sydney at knui@icms.edu.au  
For registration, please fill in the form at 23 Things International (spaces are limited). The form will stay open until 26th Feb.
There will be an informative session on 23rd Feb (Thursday) at 11am NZT via Zoom. If you can't make it, you can always contact Kwong Nui at your convenience and there will be an informative email sent to you after your registration.
23 Things International looks forward to welcoming you formally when the programme starts on 6 March 2023.