This post from Dr David Parker first appeared here on Thesislink in 2012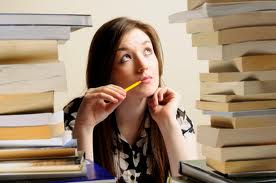 When you are writing a thesis or a dissertation, there is always someone else in the room with you. Or, at least, I believe there should be. That person is your reader. A writer should always work with the reader in mind.
I would certainly acknowledge that a reader is sometimes the last person under consideration in the thesis process. There are all those readings to organise; all that data to analyse; all those references to manage. That's alongside balancing the job, family, and everything else in a busy life. Producing a thesis can sometimes feel more like meeting a bureaucratic requirement, the completion and handing in of a document "in partial fulfilment of the requirements for the degree of [insert name of qualification here]".
The writer of a thesis must do her or his best to escape such a feeling. First of all, consider that the bureaucratic requirement is nothing less than a book, your book, with your name on the cover. This is all the more significant now that we have the AUT library's Scholarly Commons, where every thesis and dissertation published since 2007 is available online for any reader anywhere in the world. No longer are theses and dissertation consigned to dusty basement stacks. They are truly out there – not only are they meant to be read, they will be read.
Any writing is an act of communication, and basic communication theory indicates communication involves both a source and a receiver. You are the source; who is your receiver? As a writer you always have to ask: Just who is my reader?
When considering your reader, go beyond the mere notion of a reader: think of real individuals. Who are the people in your discipline interested in your research topic? Who else has published in the field? Who have you heard speak at conferences? Who have you met at seminars? These people are your future readers. These are the people – knowledgeable, informed peers in your area of work – with whom your thesis must connect.
One great suggestion I heard many years ago is to write down the names of a few of these future readers of your work and pin the list up by your desk, or stick the post-it note on the side of your computer screen. Then your readers really are with you, alongside you, ever-present as you work.
If you write for these readers, your thesis will speak to them. It will communicate original ideas to interested and engaged readers in a way they will find insightful and satisfying. And that, surely, is the measure of a successful thesis.