This week at Thesislink we are talking about some of the non-academic challenges that postgrad students can face during their degrees. Check back here each day for discussions on dealing with parenting responsibilities, financial stress, illness & disability, and disruptions at home.
Did you choose postgrad study for the massive amounts of cash it would bring in during your degree? No? Me neither.
Studying can mean going without a full-time income for years at a time, while paying fees for the privilege. For postgrad students especially, we're often dealing with this pressure at a slightly older age, when financial responsibilities have crept into our lives. (I've paid for a wedding and a root canal during my doctorate. One was more fun than the other.)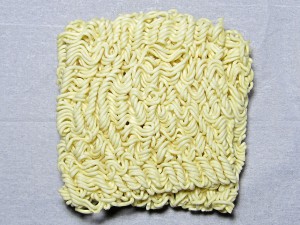 Meanwhile, rents are escalating, houses are spinning out of all affordability, and winter power bills make even sitting by the heater seem like a luxury. Balancing the budget week-to-week is hard enough, but when something unexpected happens – a dying laptop, a disintegrating car – the pressure of keeping it together financially can seem too much.
Let's be frank. Money problems SUCK.
They cause fights and tears. They make you question your life choices. They stress you out and then bar you from being able to do anything that reduces stress like actually having fun. The cruel irony of being a postgrad researcher is that the accompanying financial stress can make it impossible to concentrate fully on research.
If you're at AUT and struggling with money matters, this post is for you. Here are a few options for bringing in some cash and alleviating financial stress:
Scholarships
Search for scholarships via AUT's scholarships database here. The database covers AUT scholarships as well as those offered by external clubs, donors and organisations. There are scholarships available for all levels of study, plus special scholarships for research and travel expenses. Even if you already have a scholarship, you may be able to combine it with another – check the terms & conditions for information on "co-tenuring" (combining) scholarships. If you'd like personal assistance with anything to do with scholarships, email scholarships@aut.ac.nz.
Finding work
Teaching work has paid many a postgrad students' bills, not to mention it's crucial for building a strong academic CV. If you've never taught before, don't be intimidated. You can join the teaching team for courses that don't exactly match your research topic, as long as you have a general understanding of your disciplinary area and stay ahead of the class in the readings. Plus you don't need to have any teaching experience as there's generally some training available. Make sure that your head of school knows you're available for teaching work.
There is often lots of non-teaching work available on campus as well. Get yourself listed with the Temps on Campus service to find out about temporary jobs, or check for ongoing work via the AUT careers site. Faculties and schools sometimes list research assistant positions via their newsletters, so make sure you're signed up for those by talking with your faculty and/or school admin team.
If you're happy to work off-campus, you can view a huge selection of Auckland job listings via Seek or TradeMe Jobs. Student Job Search and CareerHub post job listings especially for students. Plus you can register with temping agencies such as Hudson or Frog to find temporary work suited to your skills. (Temp jobs have gotten me through so many financial tight spots!)
Quick caveat: entering paid work can affect your entitlement to some other forms of funding. If you receive a scholarship, check its terms and conditions before seeking work. The same applies if you receive a student allowance. Plus, if you are an international student, your ability to work may be limited by your visa.
Student loans & allowances
If you've studied in NZ before, you're probably familiar with StudyLink, the government agency that offers student loans and allowances. Loans typically cover your fees, plus (optionally) course-related costs such as books, and living costs. They have to be paid back, though, so proceed with caution. Allowances don't have to be paid back, but there are limitations on who is entitled to them. Allowances are worth a maximum of around $210 – $350 per week, depending on your circumstances. Sometimes you can get an extra accommodation supplement as well. Check the StudyLink website or free phone 0800 88 99 00 to find out what you could be entitled to.
Hardship funding
In some cases, AUT can provide financial support to students experiencing hardship. There are two types of funding available: the student support fund can provide vouchers for food, transportation, or other needs; and the financial assistance fund can provide support worth up to NZ$1000 per semester. Find out more here.
Financial advice
Contact AUT Student Financial Services for personal help with budgeting and money matters.