This week Philippa Hay, Head of AUT's Scholarships Office, gives us her hints for funding postgraduate research. Thanks Philippa!
Postgraduate research students, particularly those pursuing a doctorate, should begin the process of seeking research funds as early as possible.
Your ability to fund your research programme can be a major measure of your success. Finding a fundable project and then identifying possible sources of funding (internal and external) should go hand in hand. Confirming financial support will reduce your stress levels and therefore will help improve the quality of your research and ultimately your thesis.
Depending on your circumstances, you may need to account for some or all of the following: tuition fees, student services fees, research expenses, and food, travel, accommodation, insurance, childcare and personal expenses. There may also be an "opportunity cost" to calculate, i.e. the cost of time spent taking a break from your career. The good news? While costs are higher than ever, most universities are focusing on ways to increase funding opportunities and their accessibility.
It is advisable to start looking for funding opportunities while, or even before, applying to the University for admission to the research programme. The two processes often require very similar applications. In general, applications for funding need to be submitted at least three to six months before you need the funding to start. While applying for admission, talk to your potential supervisor/s and other staff and students in your area about possible funding opportunities.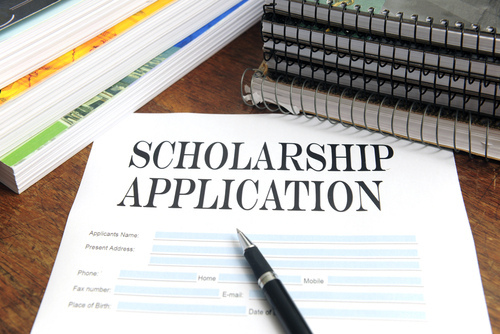 Scholarships are usually prestigious, highly coveted and can be the hardest form of funding to secure. They don't need to be repaid and cover the full or partial costs of tuition, sometimes along with living costs. Scholarships are usually based on academic merit, although there are also many specialised scholarships which are targeted at students with certain research interests, skills or ambitions. Your University will offer a wide range of scholarship information for research masters and doctoral students as well as for students wanting to undertake summer research projects.  Research Professional is another comprehensive worldwide searchable funding database for research grants, fellowships, prizes and awards. If your University subscribes, you will need to log in to a university computer on campus to access this and select login with your university account. AUT has recently subscribed to this database. Information about Research Professional and other sources of funding is available (if you are logged into a University computer) from this AUTi page.
Assistantships provide funding for postgraduate research students in exchange for time spent working in a teaching or research role. They are usually funded by your Faculty or School or from your supervisor's research budget. Assistantships are cost-effective for a university and can provide you with valuable professional development. If you obtain an assistantship you will be expected to carry out specified teaching or research activities stipulated in a contract and, in return, you'll typically receive payment for these hours, your fees, plus perhaps a small stipend.
Coming up later this week on Thesislink: your guide to government and external funding.