Got the opportunity to go for the Graduate Research School's Writer's Retreat?? GO FOR IT! Want to know why? Well here's why you must take this brilliant opportunity!
I am a master's student from the Business, Economics and Law faculty. A couple of months back I came across this notification from AUT to apply for the Writer's Retreat. I did some "research" (because that's how we roll) and read about the progress my peers had made at these retreats. But to be honest, I was not sure about the progress I will make since I end up procrastinating. One of the comments I had come across was regarding the opportunities to socialise and I wondered who would have time for that… BUT… I am glad that all my doubts were brushed away in these three days. Here are the highlights of my experience.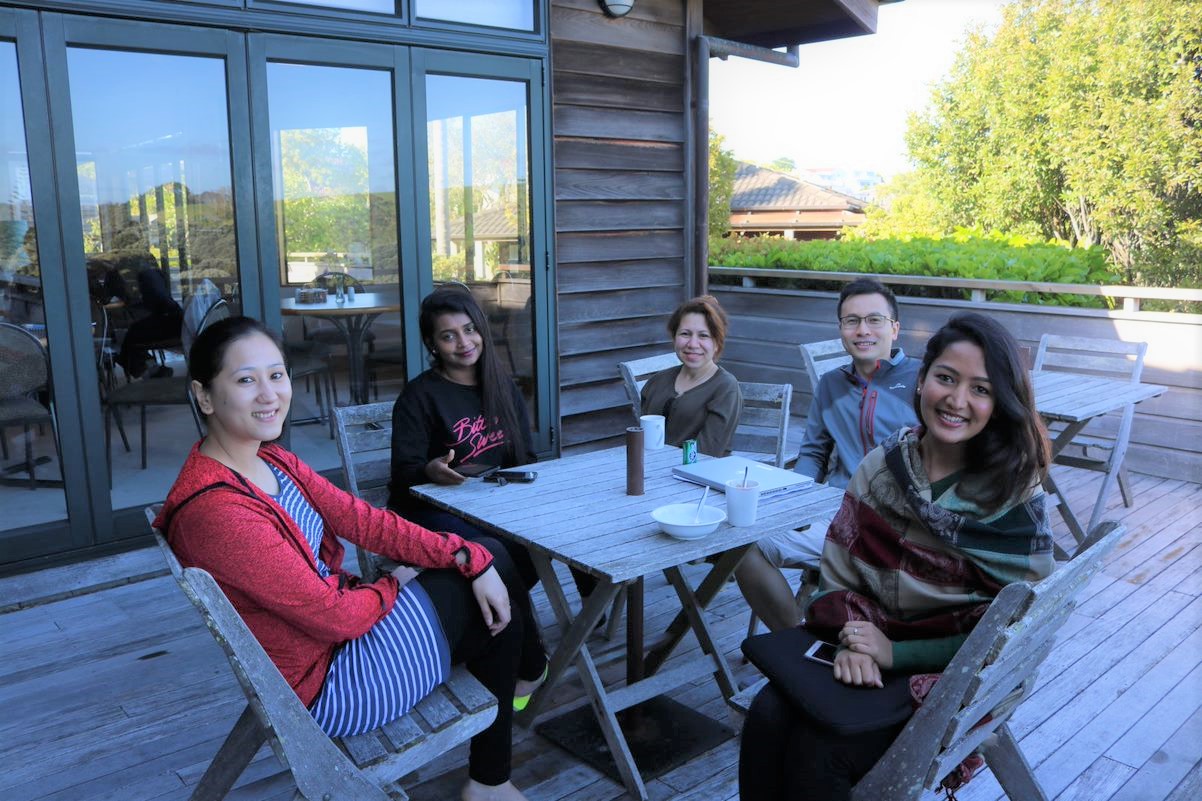 Expert support
On arrival, we had a session with the facilitators Jennie Billot and Julie Trafford who had planned it all from the icebreaking session to setting SMART (specific, measurable, achievable, realistic/relevant, time-bound) goals. They gave us practical tips about making the most out of this time. I would like to share one advice that I particularly found very helpful. Since our days were divided into multiple dedicated writing slots, all of us struggled with getting started again after taking a break. However, if we write an unfinished sentence about the next idea that we had in mind in the flow then we would quickly resume from there. This golden tip shared by the facilitators worked like magic for me.

Socialising and group discussions
I honestly did not see this one coming. It was wonderful to meet such amazing people coming from such diverse backgrounds. It was interesting to hear them passionately talk about the meaningful work they are involved in. Group discussions also led to some of them sharing handy tips that addressed the common issues that we faced as a researcher. One of the participants shared their way of structuring ideas – using large papers for bigger ideas and smaller pieces for smaller ones and moving them around to map them. Often when we are so involved in our research, it is hard to take a step back and visualise it but following her advice did make it simpler. Similarly, socialising during breaks also helped ease us all out as well as reassured us that we were all in the same boat – thus offering us a support network.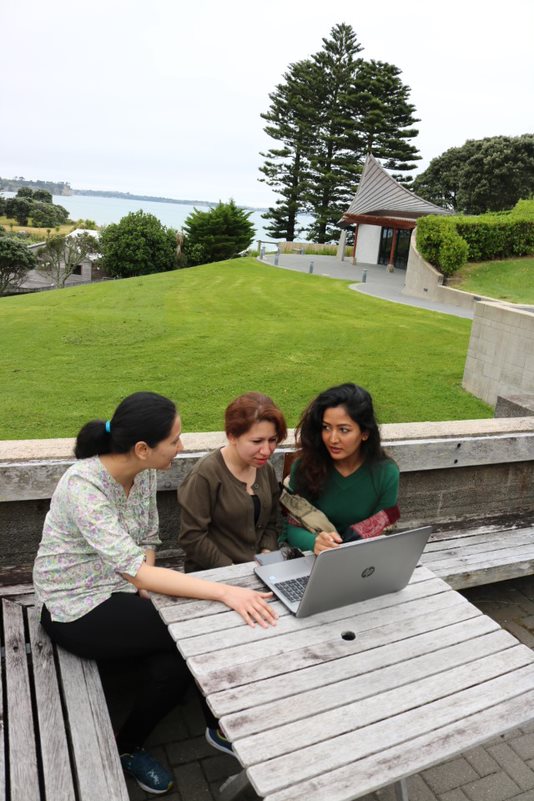 Conducive environment
Most of us are juggling with lots of responsibilities and commitments in our daily lives. Amidst all of that, it is hard to find dedicated time to only focus on your research. But the retreat will offer you just that! Literally, EVERYTHING is taken care of while you are left to only focus on your writing. And not only that, the location of the beautiful Vaughn Park is right next to the scenic Long Bay. All of us took a break and went to the soothing beach and the adjacent park to relax in the serenity and rejuvenate ourselves – thus striking a healthy balance. I did not even realise that it would have a major impact on my productivity. Moreover, I really appreciate how everyone's dietary requirements were taken care of. Oh, and I might as well add – the food is GOOD!
Personal progress
Well… so I had been hitting snooze for the write-up bit for too long. I knew I had to address it soon before it was too late, and the retreat offered me the perfect opportunity to set the right tone. I had been struggling with the structuring of my literature review. This is where the learnings from the workshops came into practice – the gift of FREE WRITING! Pouring my thoughts down on paper without being too critical got me into the momentum. It helped me overcome my 'writer's block' stage and I ended up writing 5000 words for my literature review which I had not achieved in the past two months but achieved in three and a half days! It was not the progress I had expected but it was just what I needed.
Here I have summarised the key takeaways from the workshops and peer discussions:
Set SMART goals and revisit them from time to time
Free Writing
Avoid perfectionism
Try a time management technique, for example, Pomodoro
Make a writing routine
Plan time conservatively
Be mindful
Strike the right balance between working and relaxing
I highly recommend it to all my peers. This is such a blessing for all researchers to get uninterrupted time, free from all responsibilities and just dedicating it towards your research to connect with it and to indulge with it at a deeper level.
Editor's note: the next Graduate Research School Postgraduate Writers' Retreat is scheduled for 1-4 April 2019. If you would like to apply to attend, download the application form here and submit your completed form to the Graduate Research School at grs@aut.ac.nz before the closing date of 22 February.