Kia ora Postgraduate Research Students,
I hope that wherever you are that you are well and managing to continue to progress with your work despite the challenges we are currently facing. This outbreak of COVID-19 in Aotearoa New Zealand has stretched on longer than we might have liked, but with vaccination rates climbing, we are edging closer to being able to engage with one another more.
In today's update, I'd like to let you know about a variety of requirements, events, and reminders about your research at AUT in current alert levels and then under the new 'traffic light' system which will follow:
---
What does the 'traffic light' system mean for AUT researchers?
The New Zealand government has announced a new 'traffic light' COVID-19 Protection Framework that will be enacted once 90% of eligible people in each region are fully vaccinated. AUT is working through what this framework will mean for our community, and more news will follow soon.
Access to campus
We ask that you continue to work from home where possible. If you are unable to work from home, there is information on the Student Hub Online about how to book a computer or study space on campus. If you need to come on campus for research purposes (such as accessing your lab or materials), you can request permission using this online form. Requests will be considered on a case-by-case basis by your faculty dean to ensure that AUT meets the Ministry of Health and Tertiary Education Commission guidance, and health and safety requirements.
Getting proof of vaccination
We are aware that some international students have had trouble getting proof of their vaccination status, particularly where they have been vaccinated outside of New Zealand. Anyone can now request a Vaccination Confirmation Letter via the Ministry of Health. Further information is available through the MOH web page, and the form to request a letter is available here.
AUT Postgraduate Research Symposium
Thanks to those who have applied to present their research at the online AUT Postgraduate Research Symposium on Friday 26 November! We're looking forward to a lively day of talks, posters, and presentations from our talented and hard-working community of research students. If you'd like to attend, you can register here. This is an open event; so supervisors, colleagues, friends, and whanau are also very welcome to register.
Summer closedown period
AUT closes down each year for the summer holiday period. This year's closedown period will be from Saturday 18 December 2021 to Sunday 9 January 2022. During this period many of our buildings and services (including the Graduate Research School) will be closed. You may like to check in with your supervisors about their plans for this period, as many will go on annual leave.
Hardship grants
AUT may be able to provide financial assistance to those experiencing hardship (note only students currently resident in New Zealand are eligible). Contact the Student Hub or make an appointment with an advisor via the AUT App to discuss your situation. Let the advisor know if your request is urgent.
Upcoming workshops
Now is a great time to upskill with the Postgraduate Seminar Series. You can find details of our upcoming seminars and workshops on eLab. All sessions will be held online during alert level 3 and under a 'red light' scenario. Our November schedule includes workshops on academic writing and editing, NVivo, the PGR9 process, ethics applications, doctoral oral exams, career planning, and much more.
Reminder: Research ethics requirements
AUTEC and the GRS reminds students and supervisors that all data collection involving human subjects, irrespective of geographical location (i.e. whether in New Zealand or in another country), requires formal ethical approval before data collection commences. Ethics approval cannot be granted retrospectively. In addition to the AUTEC approval, additional ethical approvals and other permits may be required for research in specific locations. If the relevant approvals have not been obtained, data collected are not able to be presented for examination in your thesis/exegesis (or in other publications). It is the responsibility of the student and their supervisors to ensure that all relevant ethical and other approvals are obtained.
In addition, because of the COVID-19 pandemic, many postgraduate research students have needed to change their data gathering techniques (for example to using an on-line rather than in-person approach). Changes to research data gathering may require an amendment to the original AUTEC approval given. More information on this is available on the Research Ethics website.
Requirements for international PhD students based outside of New Zealand to qualify for domestic fees
Currently the New Zealand government has given an exemption to the requirement for international PhD students to be based in New Zealand to be eligible for the domestic tuition fees scheme. This exemption will continue until such time as the borders reopen for international students to be able to travel to New Zealand.
Health and wellbeing reminder
These are tough times, and it's important that we all look after ourselves. AUT's health and wellbeing services are still available at all alert levels. You can make an appointment with an AUT counsellor to talk about your support needs by phoning +64 9 921 9292 or emailing counselling@aut.ac.nz. Our Student Medical Centres are also open. Phone +64 9 921 9992 (City Campus) or +64 9 921 9998 (North Campus) for an appointment.
---
The Graduate Research School will continue to keep you updated of any news relating to your study under both the current alert level system, and the incoming COVID-19 Protection Framework ('traffic light' system). Please remember that we are here to help you, so please do reach out if you need advice or support.
Thank you for the part you play in keeping AUT a place of tika (integrity), pono (respect), and aroha (compassion).
Ngā tauwhirotanga o te wā (with kindness and respect),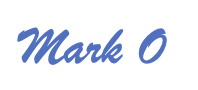 Professor/Ahorangi Mark Orams
Tumuaki, Te Kura Tāura Rangahau/Dean, Graduate Research School
Auckland University of Technology/Te Wānanga Aronui o Tāmaki Makau Rau