This week, in the lead-up to the AUT Postgraduate Research Symposium on Friday, we are putting the spotlight on some of the talented and hard-working researchers who will present their work at the Symposium. Keep an eye out for more stories about our AUT research students throughout the week!
---
Cecelia Faumuina is doing the kind of PhD research that changes lives.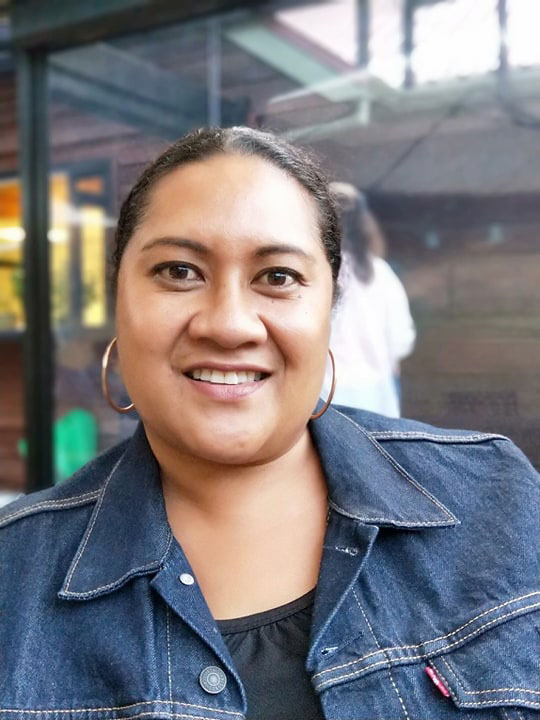 As a teacher almost 10 years ago, Cecelia had a sudden flash of insight into her power and responsibility with her students. During a break time, she read a news story about a young teenager's suicide. "The article included photos of this talented, smiling young woman and I felt so sad for the loss of this precious human being."
Cecelia was deeply moved, but reality called. She had to head back to class. There, she had a renewed sense of responsibility for the wellbeing of the young people in her care. "As I stood at the front of the class looking at the students in front of me, I wondered how we could better identify when a young person is in distress or support them more while they are at school."
For Cecelia, one answer is to uplift young people by helping them find expression in the power of collective creativity. Her PhD research explores artistic expression from a Pacific perspective, and unearths ways in which young Oceanic people can find voice in belonging. Cecelia draws on the concept of 'asi – the presence of the unseen in Oceanic people's creative collaboration – to create space for young people's voices as individuals and as part of a supportive group.
Cecelia worked with her participants to co-create an artistic work called 'Lila.' They pulled together a wide variety of art forms – including poetry, video, visual art, performance, and talanoa – to allow young people to experience the climactic moment of 'asi in which they are heard, energized, and understood. Cecelia has also reflected on her experience to create her own artistic work inspired by the research, called 'FAIVA | FAI VĀ.'
Cecelia's research has already made a positive impact on her participants. "The main thing that has really impressed me in my research journey is how far a young person can go (even in just one year) when you give them more ownership of their projects, let them dare to dream and then support them on that journey. That was very evident in the individual and collective student success stories I got to be part of while conducting the research."
The power of collective creativity has the potential to really change the way young people are allowed to express themselves in the education system. Cecelia says: "I hope the research will impact how we educate young people so that they are able to bring more of themselves and who they are as individuals into their learning while at school so they feel their voice is heard and they feel more connected to the world we live in."
---
You can hear more about Cecelia's research at the AUT Postgraduate Research Symposium this Friday. Her talk will take place at 10:30am as part of the 'He whakapiki tangata' session. Register here.