Career's advice by Angela McCarthy, AUT's employability and careers specialist/writer
Caution – photos can evoke emotional responses that have nothing to do with people's skills and abilities.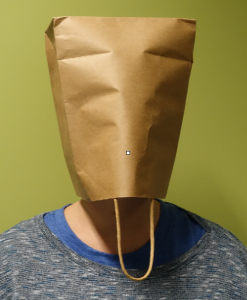 If you google search for advice on 'adding a photo to your CV', you will get a range of responses. Some people suggest that it is a great thing to do if you want to stand out from the crowd, others advise against it.
The AUT Student Employability and Careers team, who are in regular contact with employers, HR managers and recruitment agencies, do not think it is a good idea to include a photo on your CV.
Why? Quite simply, it opens up too many opportunities for someone to make an emotive, negative decision about you before actually reading your CV. If people want to see what you look like, they can check out your LinkedIn profile. They're more likely to do that if they are interested in the credentials you present in your CV.
First impressions count
Employers can receive anything from 50 – 200 applicants for graduate positions. This means they'll only give the CV a brief glance at first inspection (employers reckon they spend anything from 5 to 12 seconds on a CV initially). If the CV screener doesn't get a positive impression from your photo, they usually won't bother to read about your excellent skills, knowledge and experience. Or if they do, their opinion of you may already be swayed a certain way.
Industry Exceptions
There are some exceptions to using photos of course, depending on the industry you are entering. Models and actors obviously need photos on their CVs. Employers of people in frontline roles such as media, airlines and hotels or hotel reception may expect photographs on CVs. This is industry specific so if you're not sure, ask your industry association, lecturers, or the HR manager or company recruiter for advice.
A great fit
Remember, your CV is a marketing tool to get an interview. So put together a strong CV that outlines your skills, experiences, abilities and achievements in a logical, clear and organised way. If you're not sure how to write a great CV, attend a CV workshop (book on CareerHub) https://careerhub.aut.ac.nz/students . The way you look should have no bearing on your ability to do the job.
Q&A's
If my industry does prefer photos, shall I just put my spare passport photo onto my CV? The short answer is no. Passport photos usually look like mug shots! You need to consider what image you want or how you want to portray yourself. We'd recommend a photo of you looking professional and dressed for work.
Why worry about professional photos when my every day image is on Facebook anyway? This brings up another point. How are you portrayed on your Facebook page? Are you careful with your privacy settings so your weekend fun isn't there for all potential employers to see? And this brings me back to my point about LinkedIn. Once they are interested, many recruiters and – often employers – will google search you as part of their screening process. So you have to make sure you present yourself well across all media, including Twitter and Instagram if you use those channels.
Are LinkedIn profiles important? Yes, but that is a whole new blog! Suffice to say you need to make sure your LinkedIn profile is up to date and has a good professional image. LinkedIn stats show that profiles with photos are read 11 times more than profiles without photos. You can book for a workshop on setting up a strong LinkedIn profile (careerhub link again).
What about a web-page or portfolio instead of a CV? Sectors like the creative industries, marketing/advertising, digital media usually do want to see portfolios and web-pages as part of your application – but they still also seem to want a CV. If your study includes developing web-pages and a social media presence, then you would guide employers to examples or samples through links in your CV or include them alongside your CV.