Now that we are all back and (hopefully) rested, it's a great time to reflect on how far you've come as a researcher in 2018 and plan how you're going to upskill in 2019.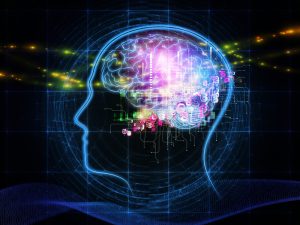 A huge congratulations if you managed to conquer a milestone last year! Did you pass your PGR9 review? Finish your lit review? Did you complete a tricky experiment, fieldwork trip, publication, or chapter draft? If so, YAY and well done! The path to a research qualification can be long, but each milestone along the way is worth celebrating.
Onwards and upwards – there is lots to learn in 2019!
Check out our AUT Postgraduate Researcher Development Planner 2019. It summarises the research workshops and resources available to postgrads at AUT. Each item is hyperlinked to a website where you can find more information.
Here's a round-up of the workshops and events coming up in Jan/Feb that can help to build your research skills. You can find more details on these (and book your place) from the event listings on Elab.
January
24th           Preparing for your Doctoral Oral Examination
29th           Developing your Research Proposal for your Confirmation of Candidature (PRG9)
February
1st              NVivo Core Skills for Students
4th             Doctoral Induction
4th             Postgraduate Mix & Mingle
9th-10th    Wānanga (contact Te Ara Poutama for more information)
11th           Essential Library Services and Skills for Postgraduates
11th           Strategic Advanced Searching
11th           EndNote for Researchers
13th           Ethical Principles in the Design of your Research
14th           Ethical Principles in the Design of your Research (North campus)
16th           Introduction to Thesis Formatting
26th           Presentation Skills for your Doctoral Oral Examination
27th           Fine Tuning your Ethics Application Draft
28th           Interviewing Skills
Looking further ahead
Don't forget to pencil AUT's major research events into your diary.
The AUT Postgraduate Research Symposium will take place on Friday 16 August 2019.
The 3 Minute Thesis competition heats will take place in July/August, leading up to the finals on Friday 16 August 2019.
There will be AUT Postgraduate Writing Retreats on April 1-4; September 2-5; and November 4-7.
Keep an eye on Thesislink for application details and deadlines for all of these events.