Kia ora Postgraduate Research Students,
We hope you are keeping well as Auckland moves past the peak of the Omicron outbreak. We recognise that many of you will have felt the sting of Omicron, either personally or in your whānau, and as we know it can cause lingering symptoms. We hope that those of you who did fall ill are on the path to good health again.
While COVID is certainly not 'over,' it does now have less power to disrupt our lives. A highly vaccinated population, less severe variants, and an outbreak that is decreasing in its effects all give reason for optimism. We can now meet and work together again, taking steps to protect ourselves and each other, but enjoying the power and pleasure of in-person collegial relationships. With that in mind, we are excited to share a few cautious steps toward a more normal routine.
This update provides some guidance for you with regard to:
---
Returning to campus
AUT at 'Orange' level
As of 11.59pm on Wednesday 13 April 2022, all of New Zealand has moved to the Orange setting of the COVID-19 Protection Framework ('traffic light system'). Under the Orange level, all AUT facilities and services will be operational from Monday 2 May. You do not need a My Vaccine Pass to return to campus, and you do not need to scan in to AUT buildings. There are no capacity limits for classes or events.
We strongly recommend that you continue to practice public health precautions, including one metre distancing (especially indoors), and wearing a face mask indoors in public spaces and during teaching and learning activities. Please stay home if you are unwell, get tested and self-isolate until you have your test results back.
Open House 2-6 May
AUT campuses will come alive with lots of special events for our first full week back on 2-6 May. There will be free gym sessions, AUTSA Zones, Clubs Day, Interest Group Day, Rainbow room hangouts, whānau kai and kōrero time, plus events from the Library, GRS, and Employability & Careers teams. Check out the Open House site on the Student Hub Online for more information about events on your campus.
PG Mix & Mingle 6 May
As part of the Open House week, the Graduate Research School invites our postgraduate whānau to a special Mix & Mingle on Friday 6 May. We'll have drinks, nibbles, good conversation, and an opportunity to reconnect after our long time apart. Please register here to join us from 4:30 – 6pm in WG308 on city campus.
Workshops and events moving back on campus
Postgraduate workshops and events will shift largely (though not exclusively) back into an in-person format from 2 May. If you have booked into an online event that will move onto campus, you will be contacted about the change. Some events will remain online, so if you are working at a distance you will still have options available to you. Check elab for the latest venue information.
Vaccinations remain important
Although you no longer need a My Vaccine Pass to access AUT campuses, vaccines remain an important part of our defence against Omicron and other variants of COVID-19. If you have not yet received two doses and a booster (third) dose, you can get your shots at any walk-in vaccination centre (or make a booking online).
---
Support available for you
Health and wellbeing
The AUT Student Medical Centres are open. If you have any cold or flu symptoms, or you are seeking a COVID test, please phone ahead on +64 9 921 9992 (City Campus) or +64 9 921 9998 (North Campus).
You can make an appointment with an AUT counsellor to talk about your support needs. Phone +64 9 921 9292 or email counselling@aut.ac.nz. Students have access to free alternative counselling services, which are private and accessible online or over the phone. Visit www.puawaitanga.nz/aut or phone 0800 782 999. You can also call or text 1737 for free any time of the day or night, to speak to a trained counsellor.
Financial support
AUT has hardship grants available for those in need of financial support. These can help with the cost of rent, food, transport, utilities, internet access, and more. Contact the Student Hub or make an appointment with an advisor via the AUT App to discuss your situation. Let the advisor know if your request is urgent.
Rangahau Aranga: AUT Graduate Review journal
This week we celebrated the launch of Rangahau Aranga, AUT's new postgraduate research journal. The first issue is available to read online now. AUT postgraduate students are welcome to submit work to the journal at any time. The journal publishes a wide variety of pieces, including research articles and short form research summaries, case studies, abstracts, commentary, book reviews and creative works. This is a great way to build your publication record and gain experience of the peer review process.
Workshops, seminars and learning opportunities
The GRS Postgraduate Seminar Series includes training on all sorts of topics: from data analysis to reading tips, software training to careers, plus support for writing each of the parts of a thesis. Browse the seminars and make your bookings via elab.
Research peer support groups
Research peer support groups are a great way to connect with peers and get support from other postgrads going through the same processes that you are. Browse the groups here and get in touch with their leaders if you'd like to connect.
---
What to do if…
You test positive for COVID-19
If you test positive for COVID-19, you (and everyone else you live with) will need to self-isolate for at least 7 days. There is support available for those who test positive – see the Unite Against COVID-19 website for more details. You may like to notify AUT of your illness by completing our optional and confidential COVID-19 notification form. This will allow us to identify how we can help you with learning assistance or basic supplies.
You have 'Long COVID'
'Long COVID' occurs in a small percentage of COVID cases and can cause symptoms for months after the original infection. People with Long COVID often report fatigue and other symptoms that can make it difficult to return to normal activities, including work and study. If you have Long COVID and find that it affects your ability to make progress with your research, please talk with your supervisors and contact grs@aut.ac.nz for advice about your options. It may be appropriate to consider a deferment, leave of absence of enrolment, or a request for extension.
You are an international student seeking to come to NZ
New Zealand's international border is reopening in five phases for eligible travellers to enter NZ. If you already have a student visa and an offer of place to study, and you are currently outside NZ, you can travel to NZ as long as the conditions of your visa allow it, and you continue to meet the visa conditions. If you do not currently have a student visa, Immigration NZ has indicated that they will begin processing for international students later in the year (date not yet specified). You can find detailed information about student visas and border exceptions on the Immigration NZ website.
If you are beginning your research remotely, you can continue to access many AUT services online. Our friendly Liaison Librarians can advise on getting your reading started from wherever you are. You can also contact pgresearcherdevelopment@aut.ac.nz for information about our online induction packs and online training options.
Your progress continues to be affected by COVID
We are aware that some students' access to participants, facilities (such as laboratories), or fieldwork may continue to be affected by COVID-19. If this is the case for you, we recommend talking with your supervisors about how you can best navigate the disruption in your research plans. It's important to note any disruptions (current or potential) in your PGR8 progress reports so that we are aware of how best to support you. You can contact grs@aut.ac.nz if you have specific questions or concerns about how COVID is affecting your research plans. We can help you to work through your options.
---
Looking forward with optimism
We can expect to continue living with COVID-19 into the future, but it is encouraging to think that the hardest times of this pandemic are probably (hopefully) behind us. I continue to be impressed with how AUT's postgraduate community has rallied and persevered to find pathways through these tough times. Here's hoping we can emerge stronger, and together, into a more connected future.
Kia kaha, Kia māia, Kia manawanui (be strong, be confident, be determined and persistent)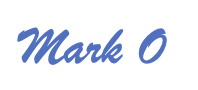 Professor/Ahorangi Mark Orams
Tumuaki, Te Kura Tāura Rangahau/Dean, Graduate Research School
Auckland University of Technology/Te Wānanga Aronui o Tāmaki Makau Rau